About Us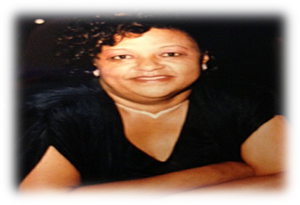 Southern Cooking Done Right since 1976
38 years of service
Doris Hunter, the founder of a Jackson restaurant institution in business for more than 35 years, Born on April 17, 1940 in Butts County, Hunter loved to cook and entertain, even before she started her restaurant in 1976.
"No one ever left her house hungry," said Mary Hunter-Williams, one of Doris' four children and the current owner of the business, which is now under the name Hunter's Cafe and located at 310 Macon Ave Jackson Ga . "She just loved to cook for people and entertain. It was just her personality. Whenever people came over, she would dirty up every pot and pan in the house." Peachtree Street until an electrical fire forced operations to shut down in March 2012. Martha Hunter-Pullin said she seriously thought about letting go of the business for good, but it was the will and influence of her mother that urged her to reopen.
"After the fire, I told [Doris Hunter] I didn't think I wanted to reopen it," Martha Hunter-Pullin said. "It was her dream to own a restaurant, and she wanted that legacy to continue for her grandkids. Hunter-Pullin said her mother's influence over the restaurant, even after she'd removed herself from the organizational structure, impacted how the restaurant served its customers.
"She had a lot of influence on all of us," said Hunter-Pullin. "She was our rock, our background. She was just a headstrong person in the family. It was one of the reasons we opened back up."
It was Hunter's passion for people and food that led her to open Hunter's Soul food Cafe at 27 Holley St. in 1976, said Hunter-Williams. The restaurant's staple is and always has been its delicious Southern cuisine, all of which is made using recipes created by Big Momma — Doris Hunter's given nickname. While the restaurant's name and location have changed over the years, it's remained a community favorite thanks to Hunter's tasty recipes and generous portions.
The restaurant moved a couple blocks down Ga. Highway 16 to Peachtree Street in 1991, and the name was changed to Hunter's Family Restaurant, Hunter-Williams said. Five years later in 1996, Big Momma handed over the keys to the business to her daughter, Martha Hunter-Pullin, who remains the manager of Hunter's Cafe today.
"She gave us advice up until about three weeks before she died," said Mary Hunter-Williams, who has worked in the store intermittently since 1981 when she was 11 years old.
The business continued to prosper on Hunter-Williams said it was her mother's passion for people that was the root of who she was.
"She never met a stranger. She always was a humble individual," Hunter-Williams said. "She was caring. People would come to her for advice and to talk to her and she would give them motherly advice. She would also feed people when they didn't have money. She was just a downright kind, generous person. She gave loans to of people, and she just always felt like she needed to give back to the people in her community.And those people might come back to Hunter's hungry, but they won't leave that way
.Mary Hunter-Williams married Vincent Williams on January 6, 1990. Let him tell you the old saying is true "A way to a man's heart is through his stomach." After meeting Mary and tasting some of the home-cooked meals her mother taught her how to cook he said he was hooked. They're vision is to take Hunter's Café to a new and exciting level. They've seen growth in the the amount of catering they do along with new customers. The use of the private dining room has grown as well. They're children, Jaleesa, Joycelyn & Ventavius will hopefully share the legacy that Mary's mother left behind for the next generation.